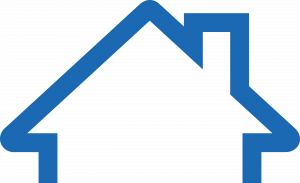 Seniors
Senior Lifestyle and Care
Creating peace of mind through care and support.
Senior Life
If you are 60 years of age or older, you are welcome to participate in a variety of social and educational experiences at any Seniors Centers in Allegheny County.
---
Vintage Senior Services
412-361-5003
Vintage Senior Services helps improve and influence the experience of aging in our community.
---
Lutheran Senior Life
724-776-1100
Lutheran Senior Life provides the finest senior living communities and care options for seniors as well as community-based health, wellness and social services in Western Pennsylvania.
Supportive Services
Home Instead Senior Care
412-397-9974
Home Instead Senior Care provides personalized care, build relationships, and enhance the lives of seniors and their families right here in Pittsburgh, PA.
---
In-Home Quality Care
412-421-5202
In-Home Quality Care offers a range of home-care and care management services for adults that need additional assistance to remain safely and comfortably in their home.
---
Mesothelioma Group
888-708-5660
Mesothelioma Group is a small team of healthcare professionals, patient advocates, and communication specialists who have one goal: to lead the way in supporting and encouraging mesothelioma patients and their families.
---
United Way of Southwestern Pennslyvania
United Way of Southwestern Pennslyvania invests and focuses on the family caregivers (spouses, children, friends) and the programs (delivered meals, rides to medical appointments, home modifications) that make it possible.
---
UPMC Living-At-Home Program
412-723-6200
UPMC Living-At-Home Program provides care coordination for ongoing in-home care for older adults. The program makes referrals for a range of services, to help older adults live independently for as long as possible.
---
Ursuline Support Services
412-224-4700
Ursuline Support Services has three main programs—Guardianship, Protective & Supportive Services, Independence Support Services. Ursuline Support provides provide an array of offerings to meet the pressing needs of adults, seniors and families suffering from abuse, neglect or financial and emotional distress.