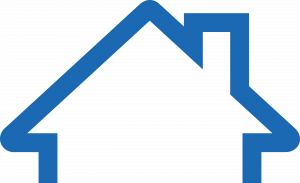 News & Views
HACP publishes its newsletter, News & Views, twice a year. News & Views contains updates on HACP's development plans and activities; information about programs and services; and news about HACP residents.
From the latest issue (Summer 2022):
The Housing Authority of the City of Pittsburgh (HACP) continues to work tirelessly to build strong and vibrant communities that uplift the lives of the families and individuals who call HACP housing "home." From bringing resources directly to residents' doorsteps, to empowering people with the tools they need to thrive, the HACP is continually deploying new resources in an effort to improve our residents' quality of life.
The HACP staff continues to maintain many of the wellness services put into place in order to protect our communities from COVID-19. Resident check-ins, onsite access to vaccinations and various resource deliveries that have been in place since the beginning of the pandemic continue. Our staff continues to face the challenges with strength and determination, maintaining our focus on the well-being of our residents. Whether it includes food drop-offs with 412 Food Rescue, establishing linkages with essential services such as tax preparation assistance and eviction prevention support, or providing access to opportunities for employment and education, the HACP staff works tirelessly toward the goal of ensuring that our residents have access to the resources and tools needed to thrive.
The HACP knows we need strong community partners and resilient coalitions to build the neighborhoods of tomorrow. "It truly does take a village." That's why we've been working hard to cultivate and maintain productive relationships with government agencies, community groups, and private funders. It's these partnerships that lead to successes like the new housing and medical center in Lincoln-Lemington. It's these partnerships that empower residents to get certified as Pharmacy Technicians, as we have seen with many residents who complete the training program offered through our unique collaboration with CVS Health.
And, it's the village approach that has the HACP on the cusp of completing the transformational Choice Neighborhoods Initiative in Larimer/ East Liberty. The HACP is also moving full speed ahead with plans for transformational community change in Allegheny Dwellings and Bedford Dwellings.
We also understand that community is more than just a place to live, it's a support system that helps you thrive,. The HACP has been strengthening these supports in neighborhoods across the City. At the Bedford EnVision Center, we set up a tax-preparation workshop, making sure that residents received all the tax benefits they qualified for. In Northview Heights, new buses will transport young residents to the Boys & Girls Club programming, giving them access to a wealth of recreation and wellness activities.
The HACP is committed to using every resource and tool at our disposal – even inventing some – to build a better future for our communities and all Pittsburghers. Whether it's something personal to include empowering a resident to share her art with the community and make something special, or something ambitious like joining the Green Building Alliance's Pittsburgh 2030 District and reducing the region's emissions, the HACP is "doing the work" to make Pittsburgh a better City for all.
Caster D. Binion
Executive Director
---