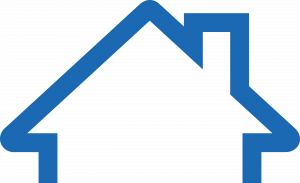 News & Views
HACP publishes its newsletter, News & Views, twice a year. News & Views contains updates on HACP's development plans and activities; information about programs and services; and news about HACP residents.
From the latest issue (Winter 2021/2022):
We're nearly two years into the COVID-19 pandemic, a new normal has started setting in, and the Housing Authority of the City of Pittsburgh (HACP) is working harder than ever to promote health, safety, and a better quality of life for our residents, staff, and communities. Working together with a number of partners and organizations, we've mobilized to respond to evolving challenges and rise to the occasion.
As they have since the start of the pandemic, our staff continues to work diligently to provide the highest quality services possible. From wellness check-ins to food deliveries and on-site health and wellness events, our staff continually finds new ways to serve our communities and improve the lives of our residents. We have faced a number of challenges these last two years, but the strength and resiliency of our staff has allowed us to navigate the bumps in the road without slowing down. Our mission to serve the people of Pittsburgh has continued uninterrupted.
In recent months, that mission has meant working with everyone possible to get "shots in arms" and promote vaccination. We've worked with organizations like Gateway Health Plan and the North Side Christian Health Center to host vaccination events, provide vaccination incentives and connect residents with reliable and accurate information about the COVID-19 vaccines. Our efforts have improved vaccination rates in our communities, strengthened residents' immunities and helped protect vulnerable neighbors.
Our community services are making a difference, connecting people to helpful resources, putting them on the path to self-sufficiency, and building strong community relationships. The Resident Self-Sufficiency and Resident Employment Programs have given people the opportunities they need to pursue their dreams. Clean Slate E3 empowered young scholars, providing scholarships and support for their higher education. And community events like the Day of Dignity, KaBloom, and Health Awareness Days brought people together to strengthen their relationships and combat the social isolation of the past year and a half.
The future looks bright, with a number of new developments breaking ground. Construction began on Phases 3 and 4 of the Larimer Choice Neighborhood Initiative, which includes the redevelopment of the historic Larimer School. In East Liberty, the redevelopment of the former B'Nai Israel Synagogue will bring more housing to the East End. Together, the two innovative initiatives will add over 100 new units of affordable housing to rapidly changing neighborhoods.
The HACP's recent efforts have centered around one question: how can we uplift the lives of our residents and leave our communities in a better place for the next generation? With that premise at the forefront, our staff and our community partners have remained focused on expanding our housing stock while simultaneously addressing service needs within our communities. 
Caster D. Binion
Executive Director
---