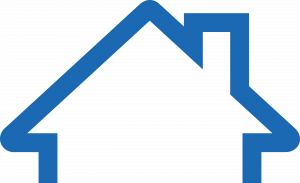 News & Views
HACP publishes its newsletter, News & Views, twice a year. News & Views contains updates on HACP's development plans and activities; information about programs and services; and news about HACP residents.
From the latest issue (Summer 2021):
Since the very beginning of the COVID-19 pandemic, the Housing Authority of the City of Pittsburgh (HACP) has mobilized to keep our residents, staff, and communities safe and healthy. Although people are beginning to venture outside again, we are still on alert, responding to the evolving challenges of living in pandemic and connecting residents with the resources and services they need to thrive.
Our staff has worked diligently to provide high quality services to our residents since the onset of COVID-19. They're conducting health check-ins, helping residents find employment, delivering fresh food, and connecting with vital resources to include the internet access federal benefits such as the Emergency Broadband Benefit. Every day, our dedicated staff finds new and innovative ways to serve our residents and the greater community. The COVID-19 pandemic may have brought a variety of unexpected challenges, but we remain steadfast in our commitment to our mission.
That mission has always been about more than providing people a place to sleep. It's also about lifting them up and supporting them – providing a "Place to Live and Path to Launch."
From our innovative digital services to our eviction prevention programming, the HACP met residents where they are and helped them overcome the daily challenges they face. The first half of 2021 has been no exception. Whether it's hosting an online event to connect residents to more resources, expanding our efforts with 412 Food Rescue to eliminate food insecurity, or bringing healthcare directly to communities with partners like the Duquesne University School of Pharmacy and Northside Christian Health Center, we're using every possible tool to build support systems for residents and put them on the path to self-sufficiency.
Over the course of the last month, one such effort took center stage: the nationwide effort to get people vaccinated. The HACP has been "playing our part", by working with groups across the city to make access to vaccinations easy for our residents and staff. We're proud of the work we've done to connect people with vaccine appointments, bring vaccines directly to peoples' doorsteps, and promote health and safety in our communities. It's been a monumental challenge, but the HACP and our many partners have assisted by providing supportive resources.
The HACP and our local partners are not the only ones being at the forefront of solutions. Federal support has routinely been extended in a variety of forms. The Emergency Broadband Program is connecting people with the critical internet connection they need in our online world. The expanded Child Tax Credit is giving people financial relief in a challenging time and improving outcomes for young children. Rental assistance is making its way into the hands of people who have faced financial hardship the past year. We're thankful for the programs, support and other forms of assistance that are being made available, and we're working hard to make sure our residents know about all the resources available to them.
Caster D. Binion
Executive Director
---