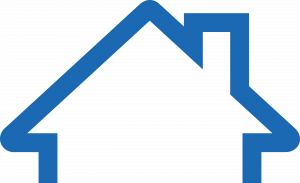 News & Views
HACP publishes its newsletter, News & Views, twice a year. News & Views contains updates on HACP's development plans and activities; information about programs and services; and news about HACP residents.
From the latest issue (Winter 2021):
What a year it's been! Despite the challenges we faced and the hurdles we had to overcome, the Housing Authority of the City of Pittsburgh (HACP) continued to improve Pittsburgh's livability by helping financially challenged residents and their families become proud, productive community members for generations to come. We offered families a place to call home, providing high-quality affordable housing and investing in new affordable housing initiatives throughout the city. And we gave families a path to launch, doubling down on our resident services and ensuring that our residents have the support and resources they need to thrive.
In the second half of 2020, the HACP was determined to address the impacts and mitigate the negative effects of COVID-19 within our communities. We've modified our standard operating procedures, investing in new resources designed to advance the HACP's mission of providing affordable housing and a path for success; and, to do so in a manner that does not compromise the safety of our residents, staff and associates. Our offices remain closed to the public in an effort to keep our staff, residents, and applicants safe. To the greatest extent possible, we have moved programs, services and public meetings to a remote platform.
We've also prioritized the need to bring HACP households online – offering access to our new WiFi on Wheels initiative and connecting families with students to Comcast's Internet Essentials service. Going virtual doesn't mean that our operations have slowed down: our staff continues to work diligently to provide the services that help residents, applicants, landlords, and families. We are prepared to provide remote services as long as public health demands, and our resilient staff will keep adapting, innovating, and imagining new opportunities to meet people where they are and address their needs.
That innovation includes working with partner organizations to bring additional services and resources directly into our communities. From opening the newly-dedicated Bedford EnVision Center to distributing masks for residents to connecting them directly with health screenings and telehealth, our partnerships yielded impactful results in our communities all over the city.
Although navigating the COVID-19 pandemic has been a top concern for the HACP, it's not the only thing we've done this year. We fostered vibrant communities with safe events like Movie Night Madness and the Northview Heights tree planting – bringing people together and encouraging strong community relationships. We're marching toward an equitable Pittsburgh – moving development initiatives forward and disbursing funds for even more housing throughout the city. As we look ahead to a new year, we must remember that it was our relationships, our partnerships and our collective resilience that pulled us through this difficult time.
The HACP will continue on this course in the coming year, working in partnership with the U.S. Department of Housing and Urban Development (HUD) and the City of Pittsburgh, and leaning into the leadership provided by the HACP Board of Commissioners. The health and safety of our residents will remain top priorities, and our staff will keep seeking and promoting innovative solutions to a constantly evolving set of challenges. We do believe, through our coordinated efforts, we will come out of the pandemic stronger and more resilient than ever before.
Caster D. Binion
Executive Director
---