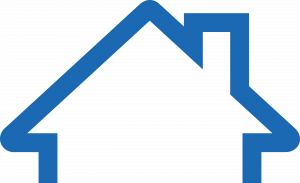 News & Views
HACP publishes its newsletter, News & Views, twice a year. News & Views contains updates on HACP's development plans and activities; information about programs and services; and news about HACP residents.
From the latest issue (Spring 2023):
The Housing Authority of the City of Pittsburgh (HACP) is  undergoing an exciting period of transition, with opportunities to innovate, expand and excel throughout our organization, our housing communities and our city.
For one, I'm extremely excited to report that our staff is presently setting up and preparing to open the doors to our new central office at 412 Boulevard of the Allies. This effort will consolidate The HACP's office along with City Planning, the Urban Redevelopment Authority and other partner organizations under one roof providing the City of Pittsburgh residents with a true "one stop shop" for municipal services.
Change is abound in our housing communities as well. The HACP is in various stages of neighborhood-wide revitalization efforts as part of our participation in the US Department of Housing and Urban Development's Choice Neighborhoods Program. We are currently moving full speed ahead toward the completion of the Larimer/ East Liberty Choice Neighborhoods Initiative; while in the planning phases for wholesale redevelopment in Allegheny Dwellings and Bedford Dwellings.
Meanwhile, the HACP continues to find new ways to meet our residents where they are and help them connect them with a place to live and path to launch. We are very proud of the initial results from our innovative new CyberBus program, which is brining digital literacy and STEM education directly to HACP communities.
We're also pleased to have the opportunity to reconvene with residents and stakeholders during a series of "Listening Post" meetings, coming to each HACP community throughout spring and summer of 2023. We look forward to seeing you in person, hearing your questions and concerns and sharing exciting updates on new programs and services available to your community.
Caster D. Binion
Executive Director
---