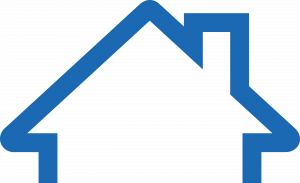 News & Views
HACP publishes its newsletter, News & Views, twice a year. News & Views contains updates on HACP's development plans and activities; information about programs and services; and news about HACP residents.
From the latest issue (Summer 2020):
At the beginning of the year, we never would have anticipated being in the position we are in today. With a global pandemic presenting unprecedented and unexpected challenges to everyone, the HACP has worked diligently to ensure that we are giving residents the support they need and that we are taking the necessary steps to keep our staff, residents, and communities safe and healthy. Our emergency and field personnel have worked diligently since the onset of the pandemic to keep operations running smoothly and without interruption of service, while many of our administrative and professional staff have seamlessly transitioned to a remote work platform.
To promote public health, the HACP's main offices have been closed to the public since the middle of March. Our dedicated staff has been working diligently from home to provide services remotely and maintain regular operations. We have provided our staff members with the resources and technological support they need to continue these remote services, and we are prepared to continue helping residents, applicants, landlords, and families regardless of what may come.
The COVID-19 pandemic has not just presented challenges to our operations: our residents across the city have faced many hardships due to variable impacts of COVID-19, whether that be falling ill themselves or struggling to get food in a time of national crisis. We have been there to support our residents every step of the way, whether that is working with community health partners to establish free COVID-19 testing events or working with Pittsburgh Public Schools and 412 Food Rescue to ensure regular and established food distributions to our communities.
Times of crisis bring out the best in people, and we have seen an army of "Mr. Rogers' helpers" emerge to support those in our communities who need it most. Across the HACP, across our communities, and across the city, people have been stepping up to make sure we can continue our operations, to ensure our residents are safe and healthy, and  everyone is receiving the support they need.
The HACP is deeply grateful for the work everyone has contributed, from the resident who volunteered to help with food distribution or our colleagues at the Pittsburgh Public Schools who helped make our laptop collaboration a reality. We cannot achieve our goals while working alone and moving forward, the HACP will strengthen not only the partnerships we already had in place, but also embrace the new ones that emerged in a time of crisis.
The HACP understands that the COVID-19 pandemic will continue to impact us and our communities for the foreseeable future, and we are deeply committed to supporting our residents, staff, landlords, and community partners. As the situation continues to develop, we will evaluate our operations and our services to ensure that we are meeting the moment and supporting our residents in a way that promotes public health.
Moving into the second half of 2020, the HACP is determined to do everything we can to make things better for everyone. We know the past few months have been difficult, but Pittsburghers are strong. Together, we will get through this, even stronger than we were before.
Caster D. Binion
Executive Director
---