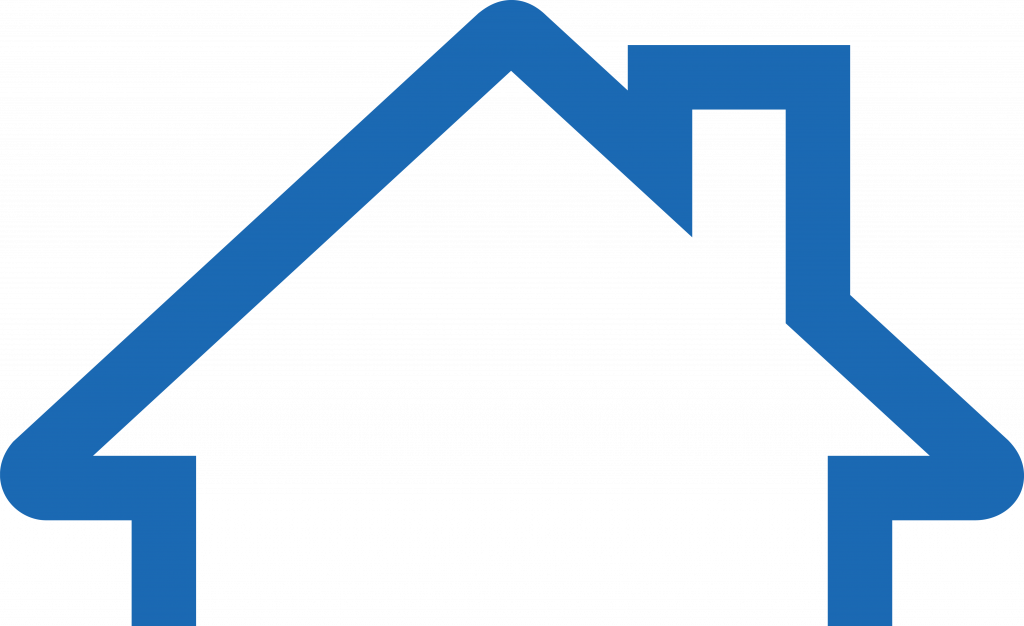 Housing Choice Voucher Program
This page features resources for HCV tenants and applicants. HCV Landlords can find resources on the Landlord Resources page. To access the HCV Online Briefing, click here.
HACP, Allegheny County Housing Authority (ACHA), Allegheny County Department of Human Services (DHS), and the YWCA Greater Pittsburgh have partnered to help HCV families find homes in areas of opportunity through the HUD Community Choice Demonstration. For more information regarding the program and how it can benefit HCV families, please visit the Community Choice Demonstration page.
---
What is the 

Housing Choice Voucher Program?
The Housing Choice Voucher (HCV) Program, the nation's largest rental assistance program, helps low-income families, the elderly and the disabled rent decent, safe and sanitary housing units in the private market. Each year, HCVs help lift more than one million people nation-wide out of poverty and give families the opportunity to move to safer, less poor neighborhoods. The HCV program offers a number of benefits to participating families, as well as communities as a whole, including:
Reducing homelessness
Increasing housing stability
Reducing poverty
Helping low-wage workers make ends meet
Giving families access to safer neighborhoods with better schools and opportunities
Allowing senior citizens and disabled individuals to live independently
Reducing costs in health care and other public services
How Does A Housing Choice Voucher Work?
The HCV program was designed to expand housing choices for low-income families by allowing them to search for rental housing in the private market. Once a low-income family is invited to participate in the program, the HACP issues that family a housing voucher. The voucher identifies the size of unit the family qualifies for, as well as the maximum amount of monthly rent the family can afford to pay. Using the voucher information as a guideline, the voucher holder then searches for an affordable rental unit that best matches their family's housing needs.
The Housing Choice Voucher Online Briefing walks tenants through the HCV program, how it works, and what to expect. You can access the HCV Online Briefing here.
What is the Relationship Between Program Participants, Property Owners and the HACP?  
The HCV program is best viewed as three separate partnerships: one between the HACP and program participants, another partnership between the HACP and property owners, and a third partnership between the property owner and their HCV program tenant family.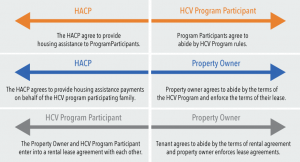 Useful Information for Landlords and Property Owners
Landlords working with the HACP Housing Choice Voucher Program (Section 8) or interested in working with HACP can view the Authority's
Landlord Resources Page for more detailed information about the program.
HACP's Housing Choice Voucher Department will be closed to clients the following days:
Observed Holidays (Department Closed)
December 31, 2022 (New Year's Day Observed)
January 16, 2023 (MLK Day)
February 20, 2023 (Presidents' Day)
April 7, 2023 (Good Friday)
May 29, 2023 (Memorial Day)
June 19, 2023 (Juneteenth Day Observed)
July 4, 2023 (Independence Day)
September 4, 2023 (Labor Day)
November 10, 2023 (Veterans' Day)
November 23, 2023 (Thanksgiving Day)
November 24, 2023 (Day after Thanksgiving)
December 23, 2023 (Floating Holiday)
December 26, 2023 (Christmas Observed)
Request for Tenancy Approvals (RFTAs) should be sent to: hacp.rfta@hacp.org
Other forms should be emailed to: HCV@hacp.org
HACP HCV Department Contact Information
412 Boulevard of the Allies, 5th Floor
Pittsburgh, PA 15219
General Number: 412-456-5090
FAX: 412-456-5224
HCV Department
HCV Department Housing Counselors
HCV Department Inspection Division