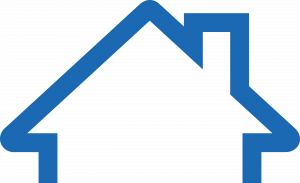 Frequently Asked Questions
General Questions
Yes. You may apply to HACP's Low-Income Public Housing communities, permitting the waiting lists for those communities are open. Please refer to the "How to Apply for Housing" section of the HACP web page for additional information to apply for our Low-Income Public Housing communities.
You may also visit the HUD Low-Rent Apartment Search. For the units listed on this site, the government gives funds directly to apartment owners, who lower the rents they charge low-income tenants. You can find low-rent apartments for senior citizens and people with disabilities, as well as for families and individuals. If this may interest you, visit the site, answer the questions and you will be provided a listing of applicable properties to contact.
All units must pass HQS inspections to make sure they meet a minimum set of health and safety requirements established by the federal government. The inspection process is based on the premise that government funds should not subsidize substandard housing and that all families regardless of their income have a right to live in housing that is safe, decent and sanitary.
The direct phone number for the inspection department is 412-456-5000, option 4. You may also e-mail Leslie.Davison@hacp.org for inspection results and inspection appointment dates.
The HACP's administrative fee is $39.17.
Back to Top
Section 3
A Section 3 business is a business that:
Is at least 51 percent or more owned by Section 3 residents;
Has a workforce where at least 30% of employees are Section 3 residents, or within three years of the date of first employment with the business concern were Section 3 residents; or
Provides evidence of a commitment to subcontract in excess of 25% of the dollar award of all subcontracts to be awarded to a Section 3 business concern.
You can be awarded a share of HUD funding from construction and non-construction related projects every year.
If you are eligible, and not certified, you could miss out on this opportunity. Your business may receive preference consideration for awards on all Section 3 HUD-funded projects in which you have submitted a formal bid.
HACP provides a Section 3 business list for developers and contractors who are interested in fulfilling their Section 3 requirements with subcontracting work.
You must provide Regional Housing Legal Services with documentation that you are a business.
This may include: Copy of Incorporation, Certificate of Good Standing, Fictitious Name Certification, List of owners/stockholders, Partnership Agreement, Operation Agreement, or any additional documentation.
You must also provide documentation for at least one of the following categories:
Section 3 Owned Enterprise
Subcontracting 25 percent of the dollar awarded to qualified Section 3 business
At least 30 percent of their workforce are currently Section 3 residents or were Section 3 eligible residents within 3 years of date of first employment with the business
You must provide certification for Section 3 Residents (at least 51% of the business owners).
List of subcontracted Section 3 business(es) and subcontract amount supporting documentation for each subcontracted Section 3 Business.
You must provide:
A list of all current full-time employees, a list of employees claiming Section 3 status, and certification for Section 3 residents (supporting documents showing Section 3 status immediately prior to date of first hire).
Back to Top
Housing Choice Voucher
As vouchers become available, HACP contacts registered names from a waiting list and screens them for program eligibility. Families who meet the income guidelines and pass a criminal background check are issued vouchers. These vouchers allow them to have a portion of their rent paid by HACP and HUD (Dept. of Housing and Urban Development).
There is no cost. The HCV Program is a government service provided free of charge. It is illegal for anyone to charge applicants, voucher holders or program participants for ANY services provided by the HCV Program, including obtaining a voucher, applying to the program or being placed on the waiting list. If someone attempts to sell you a voucher, application or place on the waiting list, notify HACP immediately by contacting the HACP Hotline at 412-456-5111.
At this time, the waiting list is closed. As noted above, HACP plans to open the list on Dec. 10, 2018.
When the waiting list is opened, everyone who submits a pre-application form will receive correspondence notifying them whether or not they had been placed on the waiting list.
You may also access the HACP Applicant Portal to determine if you have been selected by random lottery and placed on the HCV waiting list.
When a family's application number reaches the top of the list, they are notified by mail. This makes it extremely important for families on the waiting list to alert HACP in writing of any change in contact information.
For more information, or to check your status, call 412-520-3848.
Property Owners/Investors who have a property for rent should advertise and market it. Voucher holders will contact you directly if they are interested in your property. If a family or individual with a voucher passes your screening process, you will submit a Request for Tenancy Approval (RFTA) packet provided by the voucher holder and submit it to HACP. Then, HCV Program inspection staff will contact the property owner/investor to schedule an inspection.
Sort of. HACP conducts criminal background checks on all applicant families for individuals 18 years of age and older. Members of an applicant household must pass a criminal background check and meet income guidelines before they are issued vouchers.
HACP does not conduct criminal background checks on families already participating in the HACP HCV Program. Property owners/investors should implement and carry out their own screening process for all prospective tenants regardless of whether or not they are applicant voucher holders or participant voucher holders.
Yes. If a voucher holder previously rented a unit under the HCV Program, HACP may provide the contact information for the property owner/manager of that unit to assist you in your screening process.
These requests must be in writing to the HCV Landlord Support Representative. Please call the HACP Housing Choice Voucher Department at 412-456-5090 for more information.
Should you become aware of any fraudulent activity by an HACP employee, HCVP applicant, HCVP voucher holder, HCV program participant or participating property owner/manager, please report it to the HACP Hotline. All reports are kept confidential.
Should you become aware of what you believe to be an HCV program applicant, voucher holder, participant or property owner or manager violating the rules and regulations of the HCV Program, please report it to HACP's HCV Program Hotline at 412-456-5111. All reports are kept confidential.
Back to Top