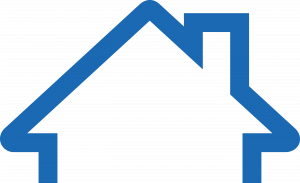 Creative Arts Corner
FREE FOR ALL RESIDENTS!
The Housing Authority of the City of Pittsburgh's (HACP) Creative Arts Corner offers an audio/visual training program that's free for all HACP Residents. CAC students are provided with a unique opportunity to cultivate their creative strengths in a state of the art studio environment.
With facilities in both Bedford Dwellings and Northview Heights Estates, training programs are available to every HACP resident.
Learn How To:
Compose and contribute to broadcast quality productions using professional techniques and equipment.

Take and develop high-quality digital photographs using SLR cameras and software like Photoshop.

Understand the ins and outs of the music and film industries from marketing to distribution.

Write and produce your own music CD.

Capture and edit a wide range of video projects.
Achaela Riggans
Black History Essay Contest Winner
Achaela Riggans, CAC student, won the Black History Essay contest at the BJWL after-school program in the Bedford Dwellings community.  She won a dinner, a new outfit, and a complete make-over. Shown below are excerpts from her essay about Harriet Tubman.
   "Today I'll be introducing my person that I'm writing about, 
   her name is Harriet Tubman. I picked her because she is a 
   hero.  She got whipped and beaten during work and at the age
   of 11 she started to work on plantations, and she got seriously
   injured by a blow to the head. She met william Still, 
   the publisher of "The Underground Railroad", a book about
   runaway slaves. In 1850, Harriet helps her first slaves
   escape to the North. Harriet is made an official
   "Conductor" of the UGRR and gets to know all the routes.
   From 1852-1857 Tubman makes eleven trips from 
   Maryland to Canada."
Black History 2K19 Song
A black history project collaboration with our Bedford Dwellings and Northview Heights student.

The rap is about prominent African American figures such as:

President Obama
First Lady Obama
Rev. Dr. Martin Luther King
Michael Jackson
LeBron James
Many other African American figures who left their mark in American History.
Student Spotlight
TiQuon Clark
Creative Arts Corner Student
Northview Heights
Tiquon Clark began attending the CAC Program in July 2019 at the advice of his friend and fellow CAC Student Isaiah Clancy. He has already recorded multiple original songs, created a personal Youtube Channel, as well as created an accompanying personal Logo and Still Video Background using the Adobe Creative Suite.
CAC LOCATIONS
NORTHVIEW HEIGHTS CAC
427 Mt Pleasant Road, Rear
Pittsburgh, PA 15214
412-456-5000, ext. 1118
Hours:
Tuesday, 2:00PM – 5:00PM
Wednesday – Friday, 3:00 PM – 6:00 PM
BEDFORD HOPE CENTER
2305 Bedford Avenue
Pittsburgh, PA 15219
412-256-5000, ext. 1083
Hours:
Monday – Wednesday, 2:00 PM – 5:00 PM
Nathan E. Williams
CAC Studio Manager
Nathan is a Florida Native and U.S. Army Veteran of 6 year years. Nathan has been employed with HACP since 2004.  He has a degree in Computer Programming from Keiser University, 1993, Tallahassee Florida.  He has over 30 years experience in the Music Industry, Multimedia, Photography, and Computers.
Program Results
Take a look at 5 years worth of activity from the Creative Arts Corner. Our Students have done it all and they are not done yet, not even close.
Documentaries
Original Music
Video
Internships
1 Millions + YouTube Views
Photography
HACP's Creative Arts Corner provides a unique opportunity for kids to use professional techniques and equipment to create high-quality photography.
Graphic Design
HACP's Creative Arts Corner provides a unique opportunity for kids to use professional techniques and equipment to create high-quality designs.