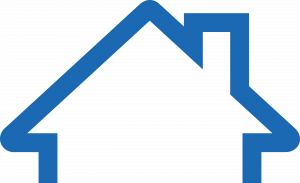 Health Programs & Insurance
Health is Wealth
Staying healthy allows for good mental, physical and social well being.
Health Insurance Marketplace
For uninsured individuals to sign up for health insurance:
Learn More
---
Children's Health Insurance Program (CHIP)
800-986-KIDS (5437)
Children's Health Insurance Program provides health insurance to uninsured kids in Pennsylvania. All uninsured children up to age 18 years, regardless of their parents' income, can qualify. In some cases, the child must be uninsured for six months prior to enrollment. CHIP works through various private health insurance companies to allow children to receive immunizations, prescriptions, and vision exams, and to visit the doctor and dentist. The cost for coverage is based on income and ranges from free to about $150 per month per child, and there are co-pays for some services.
---
Medical Assistance (Medicaid)
412-565-2146
Medical Assistance (Medicaid) provides free health care coverage to low-income Pennsylvania residents. Residents should fit into one of the eligibility groups that are covered by the Medical Assistance program and have income, and sometimes resources, which fall below the level set by the state for their category of eligibility. Apply using the COMPASS website, or by calling the County Assistance Office.
---
Behavioral Health Insurance (Mental Health, Alcohol, Drug, or Other Addiction Services)
Community Care Behavioral Health Organization (Community Care) is the behavioral health managed care organization for Allegheny County residents who receive Medical Assistance.
Cerebral Palsy Group
Free Case Evaluation: 866-510-0717
Cerebral Palsy Group evaluates wide varieties of cases with Cerebral Palsy, and helps provide assistance with treatment, therapy and payment.
---
COMPASS
412-565-2146
Apply for publicly-funded benefits online or by calling the County Assistance Office.
---
Consumer Health Coalition
412-456-1877
The Consumer Health Coalition provides assistance with determining eligibility and completing applications for public health care programs.
Center for Victims
412-482-3240
24-Hour Crisis Hotline: 1-866-644-2882
Center for Victims ensures that any and all victims in need of services can easily and readily access quality, seamless, and comprehensive services that allow for reduced confusion for victims in their time of trauma; increases effectiveness, influence, and presence; avoid duplication of services; ensures sustainability for our organization; and creates a consistent and improved quality of service for their clients.
---
Family Resources
412-363-1702 or Email
Family Resources provide families and neighborhoods the tools they need to keep children safe, prevent abuse, manage conflict and support the changing needs of families.
---
Pittsburgh AIDS Task Force (PATF)
412-345-7456 or Email
PATF provide integrated medical care, supportive human services, and community-based education for individuals living with, or at risk of HIV, viral hepatitis, and sexually transmitted infections.
Testing Hours/Location:
5913 Penn Avenue
Pittsburgh PA 15206
Mondays, Tuesdays, Thursdays and Fridays: 9:00 AM – 4:30 PM
Sundays: 12:00 PM – 3:30 PM
Wednesdays: 9:00 AM – 6:30 PM
Big Burgh
The Big Burgh is a mobile-optimized web site that pulls together the services that can help the homeless (or those at risk of being homeless) in the City of Pittsburgh.
---
North Side Christian Health Center
412-321-4001 or Email
North Side Christian Health Center provides patients with primary and preventive health care services to improve health and well-being of all ages, from infants to senior citizens. NSCHC services include physical exams, cancer screenings, gynecological exams, and sick visits. Our children's services include well-child visits, immunizations, and vision and hearing screenings.
---
Pennsylvania Health Law Project
PHLP website provides helpful newsletters with current content. PHLP also free legal services and advocacy to Pennsylvanians having trouble accessing publicly-funded health care coverage or services. Helpline at 800-274-3258 (TTY 866-236-6310).
---
Primary Care Health Services, Inc. (PCHS)
412-244-4700
PCHS provides accessible, affordable, and comprehensive health care, as well as useful educational health services to the residents of Western Pennsylvania.