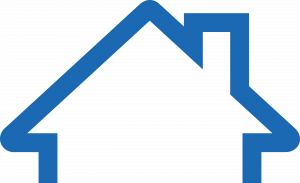 Education
Give a Great Education to All Ages
Through these programs, parents can help improve educational opportunities for their children.
A+ Schools
412-697-1298
A+ Schools is the community advocate and leader for educational equity and excellence in Pittsburgh Public Schools.
---
United Way of Southwestern Pennslyvania
United Way of Southwestern Pennslyvania focuses on solving our community's toughest issues by bringing together the region's best and brightest. Donors, volunteers, corporate and community leaders and strong agency partners, to develop solutions and find every dollar we can to improve the lives of people in need in our community.
---
YouthPlaces
412-434-0851
YouthPlaces believe in creating positive opportunities for teens by empowering them to face all of life's difficult decisions with confidence. Their out-of-school programming shows teens what it takes to succeed, providing them with the stepping stones they need to discover their full potential.
Bethany House Academy
412-322-2995
Bethany House Academy is a well established and innovative 501(c)(3) nonprofit organization devoted to reducing the negative impacts of poverty and inadequate education within the impoverished community of Northview Heights in North Pittsburgh
---
GreatSchools
GreatSchools' trusted ratings and school information help parents find the right school for their family and improve schools in their communities
Pennslyvania College Access Program
412-200-5209
Pennslyvania College Access Program is a nonprofit statewide educational workforce development outreach program working to provide assistance to individuals completing applications for college, business and technical schools.
---
YouthWorks
YouthWorks builds a community solution to help young people whose potential might be overlooked to pursue employment and career development opportunities.
---