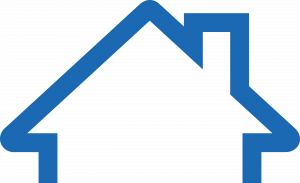 Northview Midrise Underground Water Storage Tank
Northview Midrise Underground Water Storage Tank
IFB#IFB 2023-39
CLOSED, Pending Award
Allies & Ross Management and Development Corporation (ARMDC) will receive separate sealed bids for Northview Midrise Underground Water Storage Tank AMP – PA001000009.
---
Issue Date:
Jan 17, 2023 10:52 am
Meeting Date:
Jan 26, 2023 09:00 am
Deadline Date:
Feb 9, 2023 09:00 am
---
Procurement Details:
The work must be substantially complete within 45 calendar days of the Notice to Proceed
---
Contact Information:
Mr. Kim Detrick
Director of Procurement
Procurement Dept 100 Ross Street 2nd Floor. Suite 200
Pittsburgh, PA 15219
Kim.Detrick@hacp.org
412-456-5116 Option 1
---
Question Deadline:
Feb 2, 2023 09:00 am
---
Bid Instructions:
ARMDC will accept online submissions for this invitation for bid in addition to accepting submissions at the 100 Ross Street office. For respondents wishing to submit online, please go to the following web address and upload the document:
https://www.dropbox.com/request/wWhVn8RP8Nr4rcHgzXOL
Please include your name and email address as prompted before submitting and upload all relevant attachments in the same document. Formatting for online submissions should be organized in the same manner as if submitted via CD or flash drive. The title of the uploaded bid shall be as follows: [Full Company Name]_IFB# 2022-39 Bid. In the unlikely event that your bid is too large as a single file add: _Part 1,Part 2, etc. to the end of the file.
---
Categories:
Contractors, Development Services, Excavation/Hauling, General, Mechanical Engineering, Plumbing, Structural Engineering
---
Download Bag
Please login as a vendor to download.