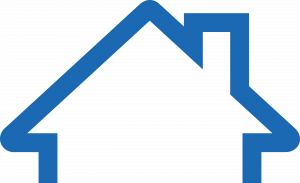 Help
I want to…
The waitlist is now closed.
HACP will provide advance notification prior to re-opening the waiting list. HACP opens its HCV waiting list periodically. During this time we accept all applications completed during a specific window in time. The applications are then placed in order via a randomized lottery system.
For more information, visit HCV Waitlist page.
HACP's housing is available to individuals and families and we make special provisions for senior citizens and persons with disabilities. HACP manages several thousand housing units in community settings, high rises and scattered sites around the City. Additionally, many privately owned housing units are provided through the Housing Choice Voucher Program.
For more information, visit Housing Options page.
The Allegheny County Housing Authority (ACHA) and the Housing Authority of the City of Pittsburgh (HACP) have entered into a partnership to investigate fraud.
If you see fraud being committed by a patron of the ACHA or the HACP, whether the actor participates in Low Income Public Housing (LIPH) or the Housing Choice Voucher Program (Section 8), please use this form to report the fraud to the Allegheny County Housing Authority's Fraud Investigation Unit. Our Police Department will follow up on all reports of fraudulent activity. You are not required to give us your name, but please do leave your phone number so we may be able to reach you for any additional information we may request.
For more information, visit Report Fraud page.
HACP currently employs approximately 300 people and offers a broad range of career opportunities. HACP looks for individuals who share our values and our vision. You can be part of our efforts in such roles as:
Resident services
Maintenance
Financial services
Facility development and improvements
Information technology
Communications
Administration
You can review current job openings and apply for jobs on the HACP Careers Portal.
---
HACP Internship Opportunities
Interested in doing an internship with the Housing Authority of the City of Pittsburgh? HACP is now accepting applications for summer internships in various departments. Please complete this application and send it, along with your resume and field of interest, to HACPIntern2018@hacp.org.
---
For more information, such as instructions on applying or an overview of the benefits, visit the Careers page.
HACP has numerous and ongoing business opportunities available for providers of various services and products.
If you are a landlord:
If you are a vendor:
Current Business Opportunities: You can view open Requests for Proposals (RFPs) or Invitations to Bid (IFDs) by using the procurement search.
Please note: in order to download files or submit a bid, you will need to create an account.
Questions about the HACP procurement process, an RFP, or how to register as a vendor? Contact the HACP Procurement Department at 412-456-5116.
To view a complete site map, click here.