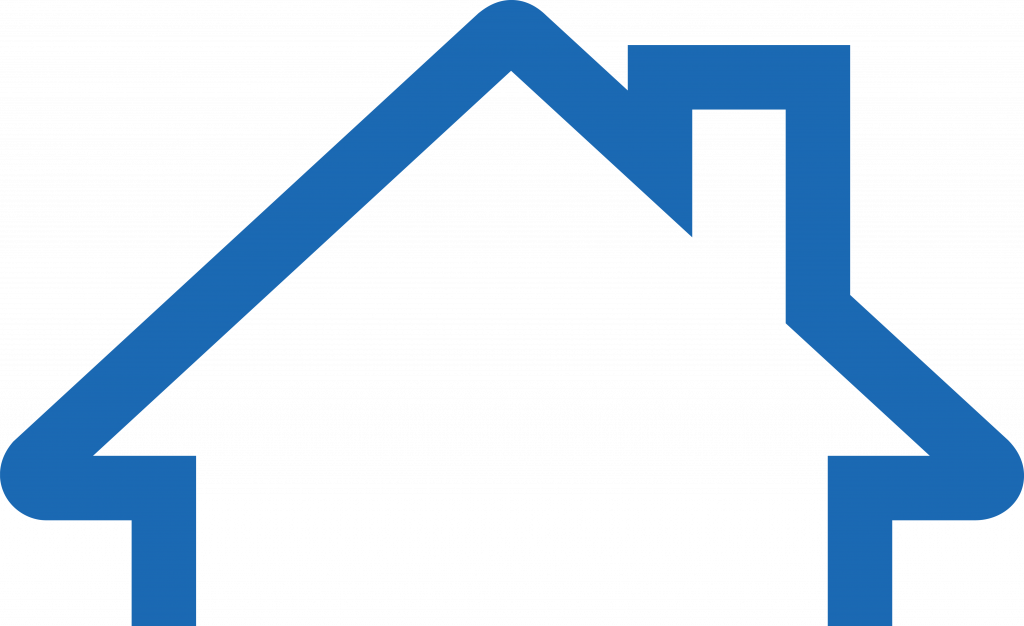 HACP Partners With Just Harvest to Make Tax Season Simple and Maximize Residents' Refunds
March 22, 2022
It's a cold Saturday morning in February as Barbara Coffee, Community Program Liaison at the Housing Authority of the City of Pittsburgh (HACP), opens the door to the Bedford EnVision Center in the Hill District. Soon after, tax preparers and reviewers from Just Harvest set up inside the Center's computer lab, ready to help HACP residents fill out their tax forms as part of a free tax preparation program. Over the course of the day, as many as 30 people will take advantage of this free service.
Brought to HACP over 10 years ago by Ms. Coffee, the free tax program has been an overwhelming success. Since 2009, the program has assisted over 70,000 people, including HACP residents, earning them $155 million worth of tax refunds. Running from January until the end of the tax season, appointments are available 9AM-3PM on Saturdays and 5PM-8PM on Mondays and Wednesdays.
"We help residents file their taxes for free," said Winter Epps, one of Just Harvest's tax reviewers. "We want to keep money in the pockets of the citizens."
HACP's partnership with the Just Harvest tax program is another way HACP is connecting its residents to impactful resources. This initiative has reduced the barriers often involved in filing taxes: confusing forms, expensive filing services, and a lack of access. Residents are glad that this resource exists, and feel more comfortable knowing that the person preparing their taxes is someone connected to the community.
"It is so good to have this program here," said one resident as she got ready to leave after finishing her tax forms. "It really means a lot."
During a session, volunteers work diligently with residents in private rooms to ensure program participants maximize their return. The program capitalizes on residents' earned income tax credits, which in turn boosts their tax refunds. The money saved empowers people to do things like pay off debt, make car repairs, and build their savings.
"I thought it was important for this program to be in HACP's communities," Ms. Coffee remarked. "Just Harvest wants to help low-income people, and here they were."
Just Harvest is a nonprofit organization whose main mission is to end hunger in the Pittsburgh area. Through partnerships with businesses and community members, Just Harvest has been able to lift more people out of poverty than any other non-profit in Pittsburgh. Their annual tax program helps Pittsburgh's low-income residents maximize their finances, save money, and take advantage of other poverty-combatting services.
"We are here until the end of the tax season," said Ms. Epps. "We are in your community."
Just Harvest's 2022 Tax Assistance Program will run until April 18. The service is available to any HACP resident or income-qualified individual or family. The program is free for families who made up to $58,000 and individuals who made up to $38,000 in 2021. To sign up for an appointment with Just Harvest at the EnVision Center (2305 Bedford Ave., Pittsburgh), call 211 or visit: pa211sw.org. Appointments for the 2022 tax season will be available until April 18.
Contact: For more information, contact Michelle Sandidge, Chief Community Affairs Officer, at michelle.sandidge@hacp.org or 412-456-5058.
For additional information about Just Harvest and/or the VITA Tax Assistance Program, visit: https://justharvest.org/get-help/tax-preparation/.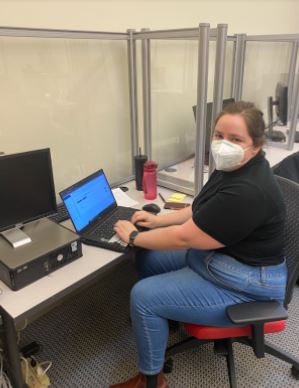 (above) Emma, a tax preparer with Just Harvest, gets ready for residents to arrive.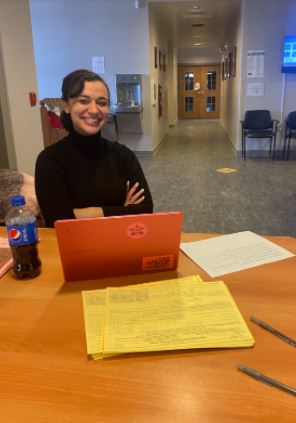 (above) Ellyana, a Just Harvest intern, sets up the greeting table to welcome program participants.