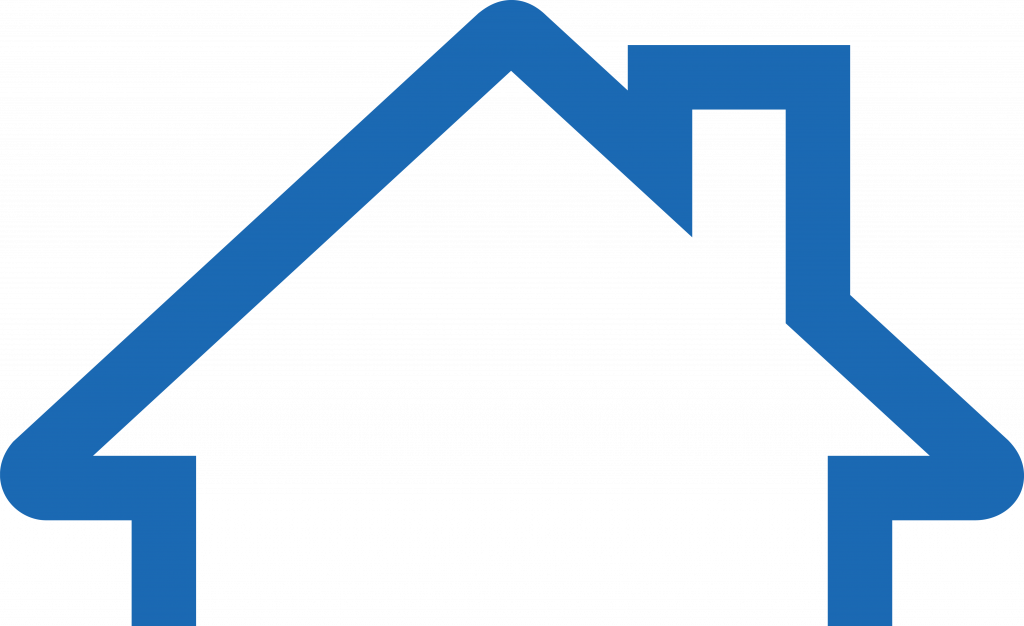 Clean Slate E3 and NEED award 14 students with scholarships for 2021/2022 academic year
July 19, 2021
Clean Slate E3, the nonprofit affiliate of the Housing Authority of the City of Pittsburgh (HACP), and its partner organization, NEED, are pleased to announce that they are awarding $67,500 in scholarships to 14 HACP residents for post-secondary education during the 2021/2022 academic year.
Contributing to the higher education pursuits of HACP residents is central to Clean Slate E3's mission. Since 2009, Clean Slate E3 and NEED have provided more than $400,000 in scholarships to HACP communities. This disbursement of funds for the 2021/2022 school year is a continuation of the organization's long-standing efforts to further the education of HACP youth and invest in Pittsburgh's future.
"Our communities are full of bright students with bright futures," said Michelle Sandidge, Chief Community Affairs Officer for the Housing Authority of the City of Pittsburgh. "For many of them, the Clean Slate E3 Scholarship Program opens doors that would otherwise be closed. We are delighted to be able to help these students reach their full potential."
Each of the 14 students will receive funds from Clean Slate E3 and a partial match of up to $1,000 from NEED. Students can renew their scholarship amounts for up to four academic years, receiving up to $20,000. In total, Clean Slate E3 and NEED are disbursing $67,500 this year.
One student, JaMese L. Williams, is receiving the Officer Calvin Hall Memorial Scholarship, a scholarship named after Pittsburgh Bureau of Police Officer Calvin Hall, who died in 2019. She will be using the funds to study Criminal Justice at Alabama A&M University.
These funds will help students achieve their academic goals and reach their full potential, something HACP, Clean Slate E3, and NEED are deeply committed to. Scholarship recipients will be attending universities across the country, including Howard University in Washington, D.C., Alabama A&M University in Huntsville, AL, and Point Park University and the Community College of Allegheny County right here in Pittsburgh.
"The Clean Slate E3 Scholarship Program is a key element of HACP's commitment to Pittsburgh's youth. We are proud to be able to support young minds in their journey to professional careers," said Ms. Sandidge.
The HACP Board of Commissioners will honor and recognize this year's scholarship recipients at the beginning of their July meeting on Thursday, July 22 at 10:30 a.m.  Public access to the meeting is available by calling 1-253-215-8782 or visiting:  https://bit.ly/CleanSlate2021, and using the passcode 257216.
For more information about Clean Slate E3 and the Clean Slate E3 Scholarship Program, contact Michelle Sandidge at:  michelle.sandidge@hacp.org or 412-456-5058.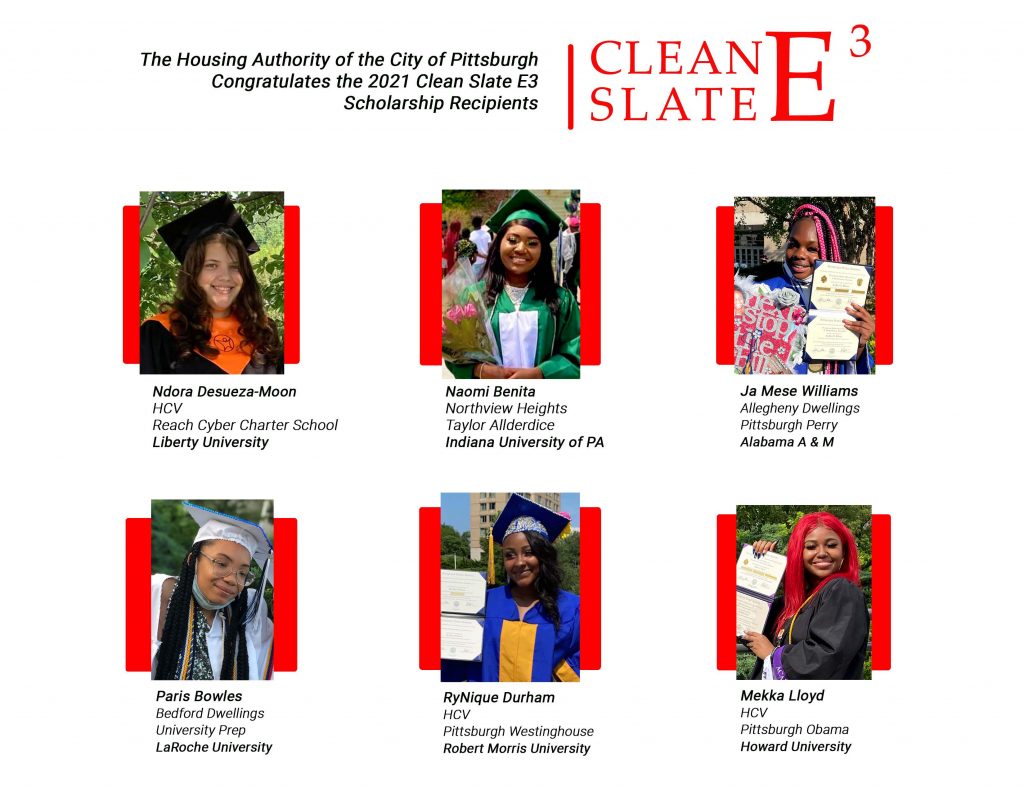 ##