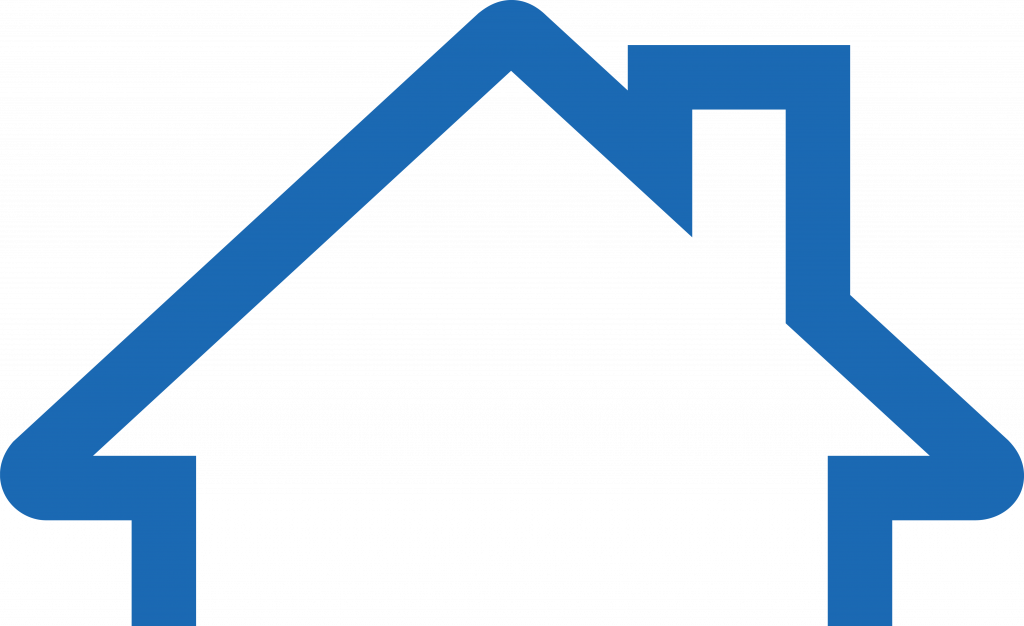 ConnectHomeUSA – Bridging the Digital Divide in the Pittsburgh Region

Congratulations to the ConnectPGH team for earning the following badges in 2021 recognizing their outstanding work to bridge the digital divide in our communities. Thank you to the U.S. Department of Housing and Urban Development and EveryoneOn for their continued support in our efforts to bring eliminate digital disparities.
---
Upcoming Event: Bridging the Digital Divide in the Steel City (June 3, 2022)
Join the Greater Pittsburgh Digital Inclusion Alliance (GDPIA) for our inaugural event. Come to socialize, network, and hear from a panel of community members who have overcome challenges with technology access or are currently facing technology challenges.
This hybrid event will take place at the Jewish Community Center (5738 Forbes Avenue) and on Zoom on Friday, June 3, 2022 from 9-11:15 AM.
Proof of vaccination required. RSVP by May 31 by visiting bit.ly/3ssK65r For more info, contact Jen Blatz at 412-889-0709 or gdpia2022@gmail.com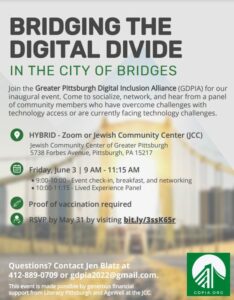 Webinar: New Emergency Broadband Benefit Program
On April 27, 2o21 at 2pm ET, the Federal Communications Commission (FCC) discussed the new Emergency Broadband Benefit (EBB) Program funded by Congress to help low-income Americans cover up to $50 towards the monthly costs of in-home broadband service during the pandemic. The benefit may also cover a one-time $100 subsidy toward a computing device.
You can access a recording of the webinar, as well as additional resources, here.
---
2021 ConnectHomeUSA Digital Convening
On Wednesday, April 14, 2021, the Housing Authority of the City of Pittsburgh, the Allegheny County Housing Authority, and the U.S. Department of Housing and Urban Development hosted a day-long, online event to explore what's happening in the world of digital inclusion. The Convening was split into two sessions:
Session 1: Best Practices in Digital Inclusion (targeted for Housing Authorities)
Session 2: Resources for Residents
The first session shared best practices and opportunities in bridging the digital divide to Housing Authorities and other agencies. The second session connected public housing residents and the public to resources to help them improve their digital literacy and get connected in our online world. The PowerPoint presentations for both sessions, as well as an agenda with additional resources, are available below. Video recordings of the sessions will be posted here in the near future, as well.
ConnectHomeUSA is a movement to bridge the digital divide for HUD-assisted housing residents. By helping residents in participating communities get connected at home and providing access to digital literacy and educational content, ConnectHomeUSA participants aim to make public housing a platform for change. HACP and ACHA have been proud participants in the ConnectHomeUSA movement, developing cutting-edge programs to bring residents online. We're excited to share this work with you, explore new ways to make a difference, and to connect even more residents to resources that can help them develop their digital skills.