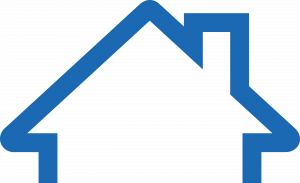 Project Based Voucher with GAP Financing Program – Round 7
Project Based Voucher with GAP Financing Program - Round 7
RFP/RFQ#RFP 600-17-23
CLOSED
The Housing Authority of the City of Pittsburgh (hereinafter referred to as "HACP"), is a federally funded public housing agency. The Housing Authority maintains over 2500 units of rental housing.  HACP is issuing this Request for Proposals  ("RFP") for qualified and interested business firms to submit sealed bids to provide Project Based Vouchers with GAP Financing – Round 7 and other related work requested by HACP
---
Issue Date:
May 15, 2023 04:31 pm
Meeting Date:
May 25, 2023 10:00 am
Deadline Date:
Jul 20, 2023 10:00 am
---
Procurement Details:
Proposers who apply for and are selected to participate in the PBV/Gap Financing program will be subject to HACP's policies and procedures and approval by the Board of Commissioners.
HACP's selection process under this RFP may result in one or more awards for Project-Based Vouchers and Gap Financing support that HACP has determined to be in its best interest. As
each proposed project's financing is identified, planned and/or ready for implementation, HACP/ARMDC will analyze the deal and determine if HACP's investment will assist in the timely implementation of the project. HACP reserves the right to award to one or multiple respondents, or to not make an award.
---
Contact Information:
Mr. Kim Detrick – Procurement Director/Chief Contracting Officer
Housing Authority of the City of Pittsburgh
412 Blvd. of the Allies
Pittsburgh, PA 15219
Kim.Detrick@hacp.org
---
Question Deadline:
Jun 1, 2023 10:00 am
---
Bid Instructions:
In person drop-off: Only from 8:00 a.m. until the closing time of 10:00 a.m. on Thursday, June 15, 2023 in the lobby of 412 Boulevard of the Allies, Pittsburgh, PA 15219.
By mail: Proposals may be mailed via USPS at which time they will be Time and Date Stamped at 412 Boulevard of the Allies, 6th Floor, Pittsburgh, PA 15219.
Online: For respondents wishing to submit online, please go to the following web address to upload documents:
https://www.dropbox.com/request/2ULihBy75xJac9zmnGus
All proposals must be received no later than 10:00 a.m. on Thursday, June 15, 2023, regardless of the selected delivery mechanism.
---
Categories:
Architects and Engineers, Development Services
---
Download Bag
Please login as a vendor to download.